Begin Your Adoption
There is someone waiting for you at the Houston SPCA. Celebrate the unconditional love of a shelter animal by adopting today. We have hundreds of puppies, dogs, kittens, cats, small companion pets, horses and farm animals available right now.
View all Animals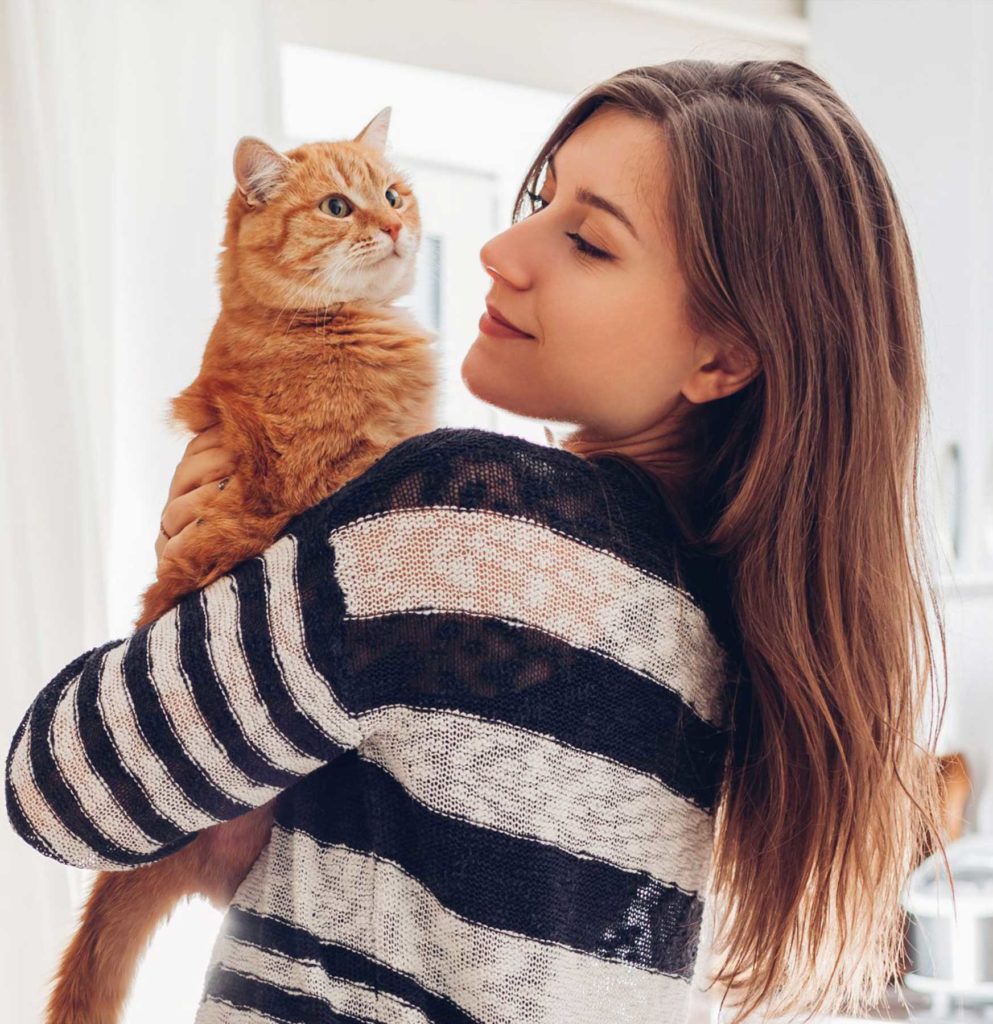 Step 1
See Our Available Animals
Take a look at all our available animals. Click on a pet's picture to see more photos, pet profiles, and videos!
Step 2
Review Our Documents
Step 3
Visit Us!
Due to the rise of COVID cases in Houston, the Houston SPCA will temporarily adjust our adoption hours and process. Beginning January 2, the adoption center will be open to the public seven days a week from 1 to 6 p.m. Only 15 potential adopters (and family members) will be allowed in at the top of every hour. We want you to find the perfect pet and will be available to help you with that process, but we will have to limit each adopter's time to one hour. Please make sure to visit our website and get to know the pets available for adoption before you leave home or while you're waiting. Appointments are not required and there is no waitlist. Masks and social distancing will be required.
Preparing for Adoption
What to Expect
The Houston SPCA Adoption Center will be open daily from 1 p.m. to 6 p.m. with limited occupancy starting on January 2. There will be up to 15 individual groups of visitors allowed into the Center at a time, for a maximum of one hour. Doors will open to welcome new visitors at the top of each hour including 1 p.m., 2 p.m., 3 p.m., 4 p.m., and 5 p.m. All our animals are spayed or neutered, so they are ready to go home!
Our Adoption Counselors Are Here to Help
We are all about making lifelong matches between people and pets. Our adoption counselors will listen carefully to your expectations, needs, and lifestyle. This is a lifesaving partnership, and we work in tandem with you and your family to help make the perfect match.
What You'll Need
Be at least 18 years old.
Bring current photo identification.
Have the knowledge and consent of all adults living in your household—we encourage you to bring the entire family!
Bring a debit or credit card to pay for the adoption fee. Cash and checks are not accepted.
Adoption Fees
Adoption fees vary according to the animals' species, size and age.
Felines
Cats

$25

Kittens

$75

Seniors (6 years and older)

$15
Small Pets
Rabbits

$20

Guinea Pigs

$15

Small Rodents

$5
Large Breed Dogs
Dogs

$55

Puppies

$195

Seniors (6 years and older)

$25
Small Breed Dogs
Dogs

$95

Puppies

$195

Seniors (8 years and older)

$45
Horses
Equine adoption fees vary are based on age, overall health, and level of training.
Please fill out an Equine Adoption Application and a member of our Barn Team will contact you!
Farm Animals
Farm animal adoption fees vary by species based on age and overall health.
Please fill out a Farm Animal Adoption Application and a member of our Barn Team will contact you!
What You Get With Your Adoption
Dogs and cats adopted from the Houston receive an incredible benefit package valued at over $400.
Every Dog and Cat Adoption Includes
A new family member who can provide a lifetime of unconditional love
A health evaluation, age-appropriate vaccinations and rabies vaccinations for cats and dogs three months and older
Spay/neuter surgery
Deworming
Heartworm testing for dogs six months of age and older
Treatment for heartworm positive dogs
One adoption gift courtesy of Hill's Science Diet
A complimentary overall wellness examination from a VCA Animal Hospital
A HomeAgain microchip with free lifetime registration