Houston SPCA seized a 27-year-old Arabian with a warrant from the Office of Constable Alan Rosen, Harris County Precinct 1 in June 2021. He was badly emaciated with severely overgrown hooves that curled out front, the picture of horse neglect.
As an almost 30-year-old horse, our veterinarians kept Keebler under close watch for his injuries and poor health. Not only were his hooves overgrown, but he hadn't received dental care in months to even years. In horses, this creates sharp points on their molars that can make it difficult to properly digest food.
ADOPT: Start your equine adoption application today.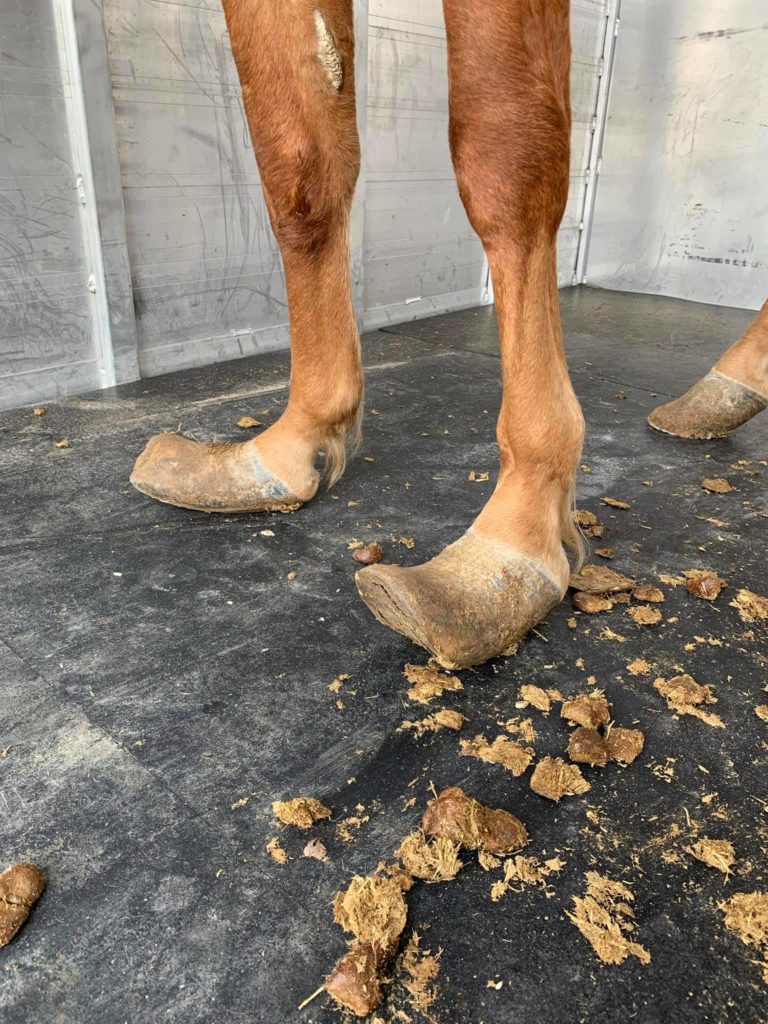 A farrier came to work on Keebler's hooves immediately. His hooves required a power saw at first to remove the bulk of his hooves. Trimming a horse's hooves in this state is a careful process. They can't be cut down all the way at once, as such an abrupt change could cause the tendons to become sore. Houston SPCA staff cared for Keebler's hooves meticulously until he was finally able to walk more easily.
Houston SPCA veterinary staff also floated, or filed, his teeth down. He was finally able to eat and absorb the nutrition he so badly needed to gain proper weight.
Thankfully, after such a harrowing experience for this horse and long road to recovery, Keebler was finally adopted! He will happily live out his life with a loving family as a pasture pet, never again wondering where his meals will come from or if he'll be able to walk again.
To report animal cruelty, call 713-869-SPCA (7722) or file a report online.